Sales Executive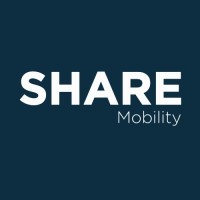 SHARE Mobility
Job Functions:
Sales & Business Development
Employment Types:
Full-time
Locations:
Columbus, OH, USA
Sales Executives at SHARE Mobility work with HR departments to bring Mobility-as-a-Service to enterprise. We are looking for experienced sales professionals that have worked in manufacturing, food production, automotive, logistics, or other industries with large, hourly workforces.
SALES EXECUTIVE POSITION
We are a mobility company that cares about improving access to jobs, education, and healthcare through transportation. We build software that makes it easy to design and manage mobility-as-a-service programs that are sustainable and work for communities of all sizes. We are on a mission to create equitable access to transportation and we do this by giving companies, cities, and transit agencies the tools to offer memberships to mobility-as-a-service. The riders access shared mobility as a subscription and 90%+ of trips are free or discounted.
We are looking for Sales Executives to join our team. Sales Executives will support customers in a specific vertical by creating new relationships, responding to inbound leads, and actively developing new leads through outbound sales.
Sales Executives should have experience working with the specific buyers that they will be managing. These are some examples for the 3 open positions.
Government & Transit Agencies - Sales Executive should have experience working with public agencies, specifically transit, department of transportation, municipalities, or other government agency.
Private Operators & Startups - Sales Executive should have experience working with privately owned transportation companies, which could include charter bus, NEMT, school bus, Trucking & logistics, or other transportation companies.
Automotive & Manufacturing - Sales Executive should have experience working with OEMs, Tier 1 Suppliers, Logistics Companies, Light and Heavy Duty Manufacturers or any industry that employs large numbers of semi-skilled workers.
SHARE Mobility needs someone with experience selling software to companies and government agencies. The right person for these roles will have a track record of managing a sales quote of over $1M per year in new business. Sales Executives will be responsible for developing their own book of business within their segment and sales will include both software and turnkey mobility services. An existing pipeline of opportunities, named accounts, and leads will be provided to the Account Executive, but the expectation is that this person is capable of developing new business.
Sales Executives will:
Full Cycle Sales & Business Development: From creating lists and actively engaging with prospects to developing relationships, creating interest, presenting proposals, and generating recurring revenue.
Provide demos of SHARE Mobility software and gives presentations to sales prospects.
Build strong relationships with organizations that will be long-term SHARE Mobility customers and help them see the value of using our tools to manage MaaS.
Grow Mobility-as-a-Service by identifying opportunities for organic sales growth within accounts as well as bring in new customers.
Work with local partners including public transit agencies, social services organizations, chambers of commerce, and other organizations that know the groups that need transportation.
What You'll Do
Be part of a passionate team who is changing the way people commute and share transportation
Manage an industry vertical by targeting major named accounts, handling inbound leads, and creating mass outreach programs to develop opportunities nationally.
Take customers from awareness to contract and smoothly transaction the customers to operations for ongoing support.
Meet a sales quote that is established for each sales rep, with first year business expected to exceed $1M for each account manager. This is based on past performance and current demand.
What You'll Need
A sense of urgency and an excitement for solving problems for customers with technology.
3+ years of sales experience.
Experience and understanding of how to use Hubspot or similar CRM tool
Aptitude for using software (You need to know how to use ours and be able to help others use it too).
Must have direct experience selling to the industry vertical (Gov Tec, Private Operators & Startups, and Automotive & Manufacturing)
Passion for community and deep desire for collaborating with individuals across the organization
Experience supporting business customers
Excellent writing and presentation skills - you need to be able to create proposals and presentations, as well as give them.
Strong understanding of transportation and the mobility industry
SHARE Mobility (dba of AVE AutoMedia Inc.) is an equal employment opportunity employer, and we welcome everyone regardless of their race, color, religion, sex, national origin, age, disability, veteran status or genetics. We are dedicated to providing an inclusive, open, and diverse work environment.