Channel Partner Manager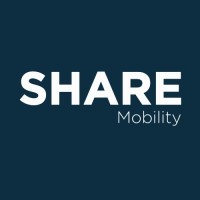 SHARE Mobility
Job Functions:
Marketing & Communications, Sales & Business Development
Employment Types:
Full-time
Locations:
Remote; Columbus, OH, USA
We are an equal employment opportunity employer. All qualified applicants will receive consideration for employment without regard to race, color, religion, sex, national origin, disability status, protected veteran status or any other characteristic protected by law.
We are looking for an outgoing connector to join our team as the Channel Partner Manager. Channel Partner Managers work with non-profits, government agencies, NGOs and other groups for the purpose of finding transportation needs and being the connector between employers and the organizations. This position is entrepreneurial and impactful.
SHARE Mobility makes the communities we serve better by creating fair and equitable transportation services that are paid for by companies and cities. Half of our customers come from an introduction by a channel partner. Channel Partners for SHARE Mobility are chambers of commerce, government agencies, non-profit organizations and other social services groups that know the companies and people that need transportation. These groups are most often not the payor of services, but they are the connectors in a community that help us execute our mission of providing safe and sustainable transportation. The Channel Partner Manager is an important role in the growth of our company. We have always relied on introductions from Channel Partners. We have a proven process for partnering and we need someone to lead this program by creating national, regional, and local channel partnerships.
The Channel Partner Manager should be a natural relationship builder. You should have a servant leadership mindset. We need someone that cares deeply about improving their community. The right person for this role could have experience that ranges from public and government relations to sales. You will spend your time finding influencers, presenting to stakeholders, and developing relationships with our channel partner champions. Ultimately, your channel partnerships will result in new customer contracts and an opportunity to serve more people.
Location- Remote, United States
Day to Day Responsibilities:
Find channel partners and build relationships with organizations that can refer companies who need transportation services.
Establishes productive,professional relationships with key personnel in assigned partner accounts
Manages potential channel conflict with other sales channels by fostering excellent communication internally and externally, and through strict adherence to channel rules of engagement
Proactively leads a joint partner planning process that develops mutual performance objectives, financial targets, and critical milestones associated with a productive partner relationship
Assist in creation of developing partner portal for channel partners
Collaborate with marketing team to execute partnership marketing campaigns
Build a playbook for supporting the growing network of organizations that make referrals.
Educate non-profit organizations and government agencies on SHARE mobility mission and values
Present at conferences,webinars,and trade shows to increase brand awareness of SHARE mobility
Lead solution development efforts that best address end-user needs, while coordinating the involvement of all necessary company and partner personnel.
Accountabilities and performance measures:
Achieves assigned sales quota in partner accounts
Meets assigned expectations for profitability
Completes partner account plans that meet company standard