Account Manager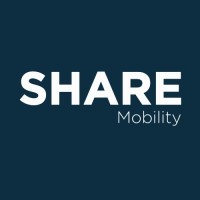 SHARE Mobility
Employment Types:
Full-time
Locations:
Columbus, OH, USA
We are an equal employment opportunity employer. All qualified applicants will receive consideration for employment without regard to race, color, religion, sex, national origin, disability status, protected veteran status or any other characteristic protected by law.
Account Managers at SHARE Mobility support the success of our enterprise customers and ensure that workers have a reliable ride to work.
Overview
SHARE Mobility is first and foremost a software company that provides workforce transportation to companies to assist in recruitment and retention of quality workforce personnel. This service targets potential employees that otherwise would not have access to reliable transportation to a work location. SHARE Mobility provides safe, dependable transportation that allows employees to arrive at work refreshed, on time, and ready for a productive day!
This valuable service creates routes to and from targeted geographical areas. This allows employers to access groups of employees that otherwise would generally be out of reach. Think of SHARE Mobility as a "school bus service for employees."
Account Manager daily duties will include but not limited to
Daily revenue produced by account compared to budget.
Number of riders for each account compared to the same day previous week.
Measures quality performance metrics for operators. (on time)
Measures cost metrics for customers. (hours and cost/rider)
Uses the product to ensure MBP partners are operating the vehicles safely and within legal parameters. (once product safety feature is operational)
Continually monitor routes to ensure optimal effectiveness of pickup and drop-off points.
Make sure previous day and current day routes have/are being completed. Routes are accurate
Use Share software to review possible upsizing of vehicles or additional customer routes.
Are vehicles near being full?
Are routes not being utilized? Can routes be changed to impact increased utilization?
Where can we suggest adding routes?
Review and approve operator invoices for payment. Are the hours we are being billed accurate? Are the bill rates accurate? Fuel surcharge accurate? Are we net positive revenue? If not, why?
Quarterly performance reviews
The account executive will receive quarterly performance reviews from their direct supervisor and an annual review from a VP level executive. These reviews will provide feedback of both positive and negative nature (if applicable). These reviews will be considered when determining eligibility for promotion and wage increases.
Benefits of working for SHARE Mobility as an account manager include
Unlimited PTO
Matching 401k
Flexible work schedule
Remote work from home position
Employee discount program
Unlimited room for advancement with a rapidly growing company
Competitive salary plus bonus opportunity