Market Intelligence Analyst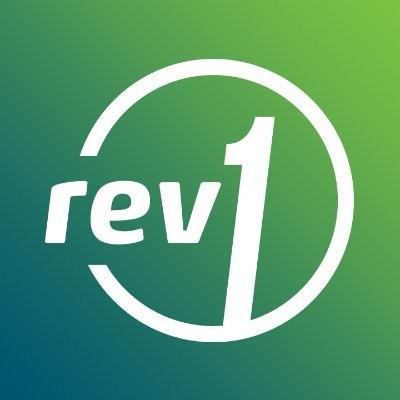 Rev1 Ventures
Job Functions:
Marketing & Communications, Data Science
Employment Types:
Full-time
Locations:
Columbus, OH, USA
Rev1 Ventures is committed to helping entrepreneurs, corporate innovators and Research Institutions build great companies by connecting startups to industry for the benefit of both. We provide a unique blend of resources – direct investment and services, connections and programs – to turn innovative ideas into successful businesses and partnerships. Rev1 has been recognized as among the most active seed investors in the U.S. by PitchBook. Six core values drive all of Rev1's work: Entrepreneur Focused, Ingrained Inclusion, Integrity, Collaboration, Persistent Curiosity, and Impact Driven.
The Market Intelligence Analyst role offers candidates a unique opportunity to build a strong foundation in Venture Capital, Entrepreneurship, Research, and Corporate Innovation, with the potential to explore multiple career paths in these areas. The Market Intelligence Analyst will help our team better understand and take advantage of market opportunities within Enterprise Software, Life Sciences/Healthcare IT and more. You'll join our Columbus South Campus Gateway office in a hybrid office/home working environment on a full-time basis.
As part of Rev1's Emerging Talent Program, the successful candidate will possess comprehensive and flexible analytical thinking, writing and presentation skills. This team member will research venture deals, formulate reports, and produce strategic briefings across many industry topics within key Rev1 sectors. Reporting to the Managing Director, Market Intelligence & Data Analytics, this team member will be an excellent researcher and communicator who can work cross-functionally to translate data into actionable insights.
WHAT YOU'LL DO
· Manage and create audience-ready deliverables on multiple market research topics in such sectors as Enterprise Software / Data Analytics and Decision Support; Healthcare and Healthcare IT; Insurtech; Foodtech; Materials Sciences and IOT; and more.
· Review and identify market data, reports, and analyses that could be relevant to Rev1, our clients, or our Corporate Innovation partners;
· Scout and research new companies and technologies within the sectors Rev1 serves to foster dealflow, including for our Corporate Innovation partners;
· Research potential markets/industries-of-interest to size opportunities and identify unique companies, including for Rev1 and our clients;
· Assist with client and partner pipeline and support services, including front end dealflow, programmatics, and client engagement process;
· Collect and analyze research information from relevant primary and secondary sources;
· Support other special research projects as needed.
WHAT YOU'LL BRING
· Bachelor's degree in Business, Marketing, or relevant field.
· You have initial experience in areas such as market research, analysis, venture capital, or other relevant categories that the role can build upon.
· New technologies and innovation excite you and fuel your curiosity.
· You are feverishly inquisitive, prepared to learn at a rapid pace, and have a tenacious work ethic. You are a leader among your peers and think unconventionally.
· You have a strong drive and the ability to self-direct, especially on multiple projects at any one time. Our work is open-ended by nature and you must be able to identify and execute on opportunities to contribute to the team.
· You are able to research, assimilate, and communicate complex ideas clearly and succinctly through your work.
· You are curious, and you are excited to learn about industry and analytical tools like Pitchbook, CB Insights, Salesforce, Microsoft Excel, and Microsoft PowerPoint.
WHAT'S IN IT FOR YOU
· Experience and connections into the Columbus region's entrepreneur and innovation ecosystem.
· Competitive compensation package comprising a base salary plus performance-based bonus
· Collaborative work environment
· Access to the hottest tech startups and trends
· Generous paid time off
· 401(k) matching
· Health, dental, vision benefits
Schedule: Full-time
Location: Rev1 Ventures - Columbus, Ohio
Rev1 is an Inclusive, Equal Opportunity Employer
Rev1 is an equal opportunity employer and does not discriminate in hiring or terms and conditions of employment based on an individual's race, color, religion, gender, national origin, age, disability, sexual orientation or marital status. We value diversity and inclusion in every aspect of our business: the startups we support, our partners, our programs, and our team. We work hard to source a diverse pipeline of candidates for every role. We know that talented people often come from a variety educational backgrounds, experiences, and connections that typically aren't found in our industry. We cut through that. We want to know who you are, what you can do, and what you can become regardless of what your resume might say. We look forward to connecting with you about this role.
Applicants must be eligible to work in the United States and able to work 8am-5pm Monday – Friday with some night and weekend availability to attend related events. COVID-19 Vaccinations are mandatory and are a condition of employment at Rev 1 Ventures. Reasonable accommodations will be considered.
To apply, please send your resume to careers@rev1ventures.com.