Mentor Program Coordinator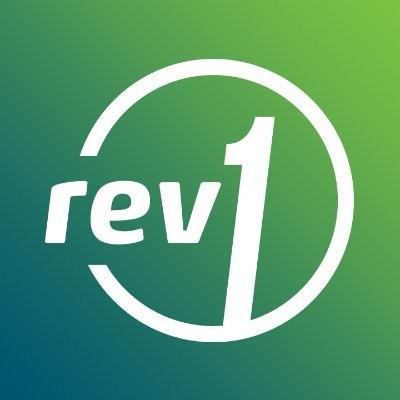 Rev1 Ventures
Job Functions:
Administration, People & HR, Customer Service, Sales & Business Development, Operations
Employment Types:
Full-time
Locations:
Columbus, OH, USA
Rev1 Ventures is committed to helping entrepreneurs, corporate innovators and Research Institutions build great companies by connecting startups to industry for the benefit of both. We provide a unique blend of resources – direct investment and services, connections and programs – to turn innovative ideas into successful businesses and partnerships. Rev1 has been recognized as among the most active seed investors in the U.S. by PitchBook. Six core values drive all of Rev1's work: Entrepreneur Focused, Ingrained Inclusion, Integrity, Collaboration, Persistent Curiosity, and Impact Driven.
As a part of Rev1's Emerging Talent Program, the Mentor Program Coordinator will support mentors and startups engaging in our Mentor network. Rev1 currently manages a network of over 75 experienced mentors who help clients achieve critical milestones on their path to company and personal growth, with over 100 mentor matches delivering 8,000+ hours of mentoring to date. Through a new initiative partially funded by the Economic Development Administration, Rev1 is launching a three-year effort to provide greater wrap-around support to women and entrepreneurs of color with an expanded, more diverse network, increased 1:1 mentoring and new networking and education opportunities. The Mentor Program Coordinator will help facilitate mentor and company matching and engagement activities, coordinate with program partners to deliver educational and networking programming, and manage program reporting and logistics. Reporting to the Managing Director, Entrepreneur & Inclusion Programs, the successful candidate for this role will be mission-driven, customer-focused, collaborative, and experienced in delivering impactful programs.
WHAT YOU'LL DO •Support the growth and diversification of Rev1's mentor program. •Work cross-functionally with the Rev1 team and our clients to match mentoring teams with clients and facilitate ongoing engagement activities. •Manage ongoing feedback and evaluation of mentor program and help ensure diverse clients access the full suite of Rev1's Startup Studio services. •Collaborate with program partners to develop education and peer support opportunities addressing barriers specific to women and entrepreneurs of color. •Manage mentor onboarding and training logistics and communications. Work with the Rev1 Finance team to manage the payment process for mentors. Track and report on program metrics to Rev1 leadership. •Support Rev1's Startup Studio programs, as needed, via special projects, events and communications to support the strategic goals of Rev1. •This is a paid, three-year fellowship, partially funded by a federal grant from the Economic Development Agency, that provides potential opportunities for growth within Rev1 or among our client base.
WHAT YOU'LL BRING •Bachelor's Degree in Marketing, Communications, Business, or other relevant field •3-5+ years' experience coordinating high-impact programs and/or events, including budget and project management. •Experience with recruiting or talent management a plus. •Excellent people skills: you're a strong communicator who thrives in a customer-facing role, interacting with entrepreneurs, students, partners, and all levels of the organization, exercising a high degree of confidentiality, professionalism, poise, tact and diplomacy. •Comfort and experience with tracking data and reporting on program outcomes. •Comfort working on a diverse team: we believe that gender, racial, ethnic, and cultural diversity are key elements in startup success, and we foster this belief on our own team as well. •An entrepreneurial mindset with the willingness to roll up your sleeves, learn new things and contribute where and when needed.
WHAT'S IN IT FOR YOU •Experience and connections into the Columbus region's entrepreneur and innovation ecosystem. •Competitive compensation package comprising a base salary plus performance-based bonus •Collaborative work environment •Access to the hottest tech startups and trends •Generous paid time off •401(k) matching •Health, dental, vision benefits
Schedule: Full-time Location: Rev1 Ventures - Columbus, Ohio
Applicants must be eligible to work in the United States and able to work 8:00am - 5:00pm Monday – Friday with some night and weekend availability to attend related events. COVID-19 Vaccinations are mandatory and are a condition of employment at Rev 1 Ventures. Reasonable accommodations will be considered.
As an equal opportunity employer, Rev1 Ventures does not discriminate in hiring or terms and conditions of employment because of an individual's race, color, religion, gender, national origin, age, disability, sexual orientation, or marital status.
To apply, please send your resume to careers@rev1ventures.com.