Marketing & Communication Specialist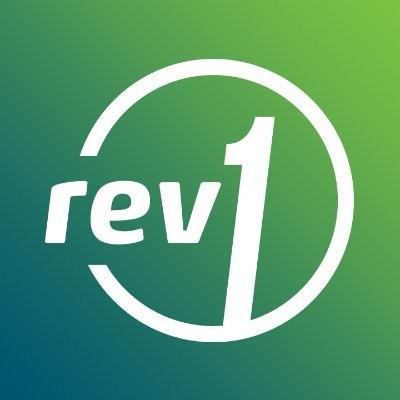 Rev1 Ventures
Job Functions:
Marketing & Communications
Locations:
Columbus, OH, USA
Rev1 Ventures is the investor startup studio that combines capital and strategic services to help startups scale and corporates innovate. Based in the Midwest, and in a top city for scaling startups, Rev1 aligns innovators and founders with corporate and research partners to access customers and markets, helping entrepreneurs build great companies. Rev1 has been recognized as among the most active seed investors in the U.S. by PitchBook. Six core values drive all of Rev1's work: Entrepreneur Focused, Ingrained Inclusion, Integrity, Collaboration, Persistent Curiosity, and Impact Driven.
The Marketing & Communications Specialist will be responsible for supporting Rev1's marketing and community outreach efforts, focusing on effectively telling the stories of Rev1's successful startup clients and amplifying those via multiple marketing channels. Reporting to the Director of Marketing & Community outreach, this candidate will have a background and expertise in both writing and digital marketing, helping to drive awareness of Rev1 and our clients via our website, blog, and social media channels.
What You'll Do:
•Lead and manage Rev1's content calendar including newsletters, blog, press amplification, social media campaigns, and advertising. Managing marketing projects and timelines - delivering on time with high quality. •Support marketing vendors day-to-day production and calendar management. •Assist in proactively communicating with the Rev1 team and community partners on marketing campaigns and promotions – fostering a collaborative environment. •Assist in the development, management and quality control of Rev1 marketing collateral and assets. •Ensure marketing project alignment with overall business objectives. •Analyze marketing trends & find opportunities for testing new ideas. Present recommendations to the Director of Marketing and Community Outreach. •Support Rev1 event programming.
What You'll Bring: •Bachelor's Degree, preferably in Marketing or Business. •3+ years of marketing experience, with proven experience in writing/editing and digital marketing. •2+ years experience using marketing and CRM platforms like Hubspot, Coschedule, Salesforce, Canva, and Mailchimp etc. •Proficient understanding of Google Analytics, SEO best practices, Wordpress, and Adobe Creative Suite. •Expertise in driving growth in website and social media traffic via a variety of digital assets, including content, online ads/video, microsites, and email. •Self-motivated attitude with a passion for collaboration and creating impact. •Strategic, data-driven mindset, a demonstrated commitment to driving results, and a high level of attention to detail. •Proven project management capabilities, including managing multiple key projects simultaneously with the ability to identify and prioritize initiatives. •Strong communicator with the ability to interact across all levels of the organization, exercising a high degree of confidentiality, professionalism, poise, tact, and diplomacy. •Comfortable working on a diverse team: we believe that gender, racial, ethnic, and cultural diversity are key elements in startup success. We foster this belief on our own team as well. •Collaborative, entrepreneurial spirit: (1) willing to explore new ways to approach problems and opportunities in ways others haven't explored; (2) optimistic; (3) always seeking how to improve any process; (4) understands risk mitigation; and (5) focused on outcomes.
What's In It For You: •Competitive compensation package comprising base salary plus performance-based variable compensation •Collaborative work environment 

 •Generous paid time off 
 •401(k) with matching 
 •Health, dental, vision benefits 
 •Schedule: Full-time
 •Location: Rev1 Ventures - Columbus, Ohio •Travel 5-10%
Applicants must be eligible to work in the United States and able to work 8:00am-5:00pm Monday – Friday with some night and weekend availability to attend related events. COVID-19 Vaccinations are mandatory and are a condition of employment at Rev 1 Ventures. Reasonable accommodations will be considered.
As an equal opportunity employer, Rev1 Ventures does not discriminate in hiring or terms and conditions of employment because of an individual's race, color, religion, gender, national origin, age, disability, sexual orientation, or marital status.
To apply, please complete the Culture Index survey, copy/paste the link below to get started and send your resume to dionnica@rev1ventures.com. 

https://portal.cultureindex.com/public/survey/general/B11RHr68ez