Business Analyst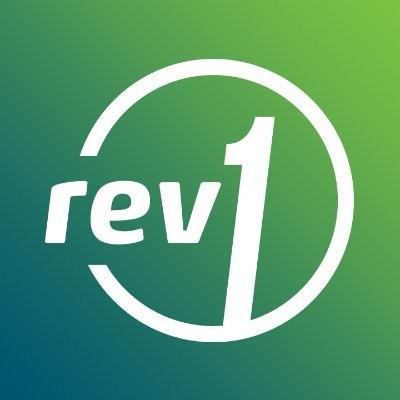 Rev1 Ventures
Job Functions:
IT, Accounting & Finance, Data Science
Locations:
Columbus, OH, USA
Rev1 Ventures is committed to helping entrepreneurs, corporate innovators and Research Institutions build great companies by connecting startups to industry for the benefit of both. We provide a unique blend of resources – direct investment and services, connections and programs – to turn innovative ideas into successful businesses and partnerships. Rev1 has been recognized as among the most active seed investors in the U.S. by PitchBook. Six core values drive all of Rev1's work: Entrepreneur Focused, Ingrained Inclusion, Integrity, Collaboration, Persistent Curiosity, and Impact Driven.
The Business Analyst will help manage Rev1's data strategy and head up reporting initiatives for our internal data. You'll join our Columbus South Campus Gateway office on a full-time basis. The successful candidate will possess a strong attention to detail and a passion for data analysis and management. This team member will deep dive into Rev1's data to create and maintain data processes/hygiene standards for the broader Rev1 team. Additionally, they will be responsible for analysis and reporting on many of our health/performance assessments, to both internal and external audiences. Reporting to the Managing Director, Market Intelligence & Data Analytics, this team member will be an excellent data manager, analyst, and communicator who can work cross-functionally to translate data into actionable insights and ensure data process are followed to maintain data hygiene. The Data Analyst role offers candidates the opportunity to learn and manage all of Rev1's key metrics and success measures, providing a unique view of how Venture Capital, Entrepreneurship, and Corporate Innovation work and what drives successful outcomes.
WHAT YOU'LL DO
Analyze and create audience-ready deliverables on internal key metrics and success measures.
Lead data efforts relating to community reports, investment portal reporting, Rev1 impact reporting, client performance, etc.;
Create and document internal data metrics and processes, manage data hygiene initiatives, and ensure best practices are followed by Rev1 team regarding data entry and analysis;
Identify opportunities for data dashboards and visualization, most likely in a SQL or Power BI environment;
Build cross-functional partnerships with other Rev1 team members to help them identify data needs, capture data, and create ongoing reporting capabilities for self-service departmental reporting;
Assist with additional Rev1 data-driven initiatives, which may include front end dealflow, programmatics, client engagement process, and supporting the leadership team in monitoring overall business health/performance;
Collect and analyze research data from relevant primary and secondary sources;
Support other special research projects as needed.
WHAT WE'RE LOOKING FOR
Bachelor's degree in Business, Marketing, Analytics or relevant field.
You have 2-4 years of experience in areas such as data analysis, market research, venture capital, or other relevant categories.
You aren't afraid to deep dive into data, to ensure it is as complete and accurate as possible, and work cross-functionally to make updates as necessary. You embrace ownership of the data process.
You have strong analytical skills with the ability to collect, organize, analyze, and disseminate significant amounts of information with attention to detail and accuracy
You are feverishly inquisitive, prepared to learn at a rapid pace, and have a tenacious work ethic. You are a leader among your peers and think unconventionally.
You have a strong drive and the ability to self-direct, especially on multiple projects at any one time. Our work is open-ended by nature and you must be able to identify and execute on opportunities to contribute to the team.
You are curious, and you are excited to expand your knowledge about industry and analytical tools like Pitchbook, CB Insights, Salesforce, Power BI, Microsoft Excel, and Microsoft PowerPoint.
You have a passion for your community, a desire to support entrepreneurs, and a startup mentality to get things done.
WHAT'S IN IT FOR YOU
Experience and connections into the Columbus region's entrepreneur and innovation ecosystem.
Competitive compensation package comprising a base salary plus performance-based bonus
Collaborative work environment
Access to the hottest tech startups and trends
Generous paid time off
401(k) matching
Health, dental, vision benefits
Schedule: Full-time Location: Rev1 Ventures - Columbus, Ohio
Applicants must be eligible to work in the United States and able to work 8am-5pm Monday – Friday with some night and weekend availability to attend related events. COVID-19 Vaccinations are mandatory and are a condition of employment at Rev 1 Ventures. Reasonable accommodations will be considered."
As an equal opportunity employer, Rev1 Ventures does not discriminate in hiring or terms and conditions of employment because of an individual's race, color, religion, gender, national origin, age, disability, sexual orientation, or marital status.
To apply, please click and complete the survey below and send your resume to careers@rev1ventures.com.
https://portal.cultureindex.com/public/survey/general/B11RHr68ez