Entrepreneur Engagement Analyst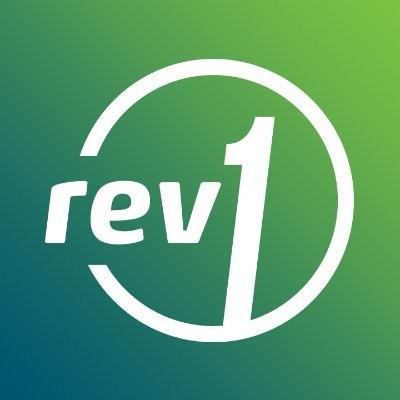 Rev1 Ventures
Employment Types:
Full-time
Locations:
Columbus, OH, USA
Compensation:
USD per year
About Rev1 Ventures Rev1 Ventures is the startup studio that combines capital and strategic services to help startups scale and corporates innovate. Based in the Midwest, and in a top city for scaling startups, Rev1 aligns innovators and founders with corporate and research partners to access customers and markets, helping entrepreneurs build great companies. Rev1 has invested in more than 130 companies and is recognized among the most active seed investors in the U.S. Six core values drive our work: Entrepreneur Focused, Ingrained Inclusion, Integrity, Collaboration, Persistent Curiosity, and Impact Driven.
About the Right Candidate Entrepreneurs and Innovators are our customers. The Entrepreneur Engagement Analyst will be the first touch point for the more than 1,000 entrepreneurs who reach out to Rev1 each year, helping to quickly connect them to startup resources available within Rev1, among our Corporate Partners, and throughout the broader regional, state and national startup communities. You'll join our Columbus South Campus Gateway office (hybrid working model while current COVID considerations exist) on a full-time basis.
As part of Rev1's Emerging Talent Program, the successful candidate will be passionate about entrepreneurship and a natural "connector" – someone who thrives in a fast-paced customer/client-facing role. Naturally detail-oriented, you will be responsible for managing Rev1's intake and engagement process from first contact engagement or referral; and for analyzing the accompanying data to identify trends and actionable recommendations. Reporting to the Managing Director, Market Intelligence & Data Analytics, this team member will be an excellent communicator and process manager who can work cross-functionally with entrepreneurs, Rev1 team members, corporate partners, and startup community peers.
What You'll Do
· Serve as the first touchpoint for Rev1's full range of deal flow to quickly determine if a startup opportunity is an initial fit for Rev1. Support qualified entrepreneurs by managing exploratory meetings with Rev1/Corporate team members; this includes process/data management and tracking of inquiries from web, email, phone and in-person visits.
· As an initial point of contact, support relationships with partners to which Rev1 refers entrepreneurs. The ideal candidate will be a natural connector and strategic thinker about how to optimize these partnerships.
· Create seamless handoffs for entrepreneurs between the intake process and the next step on their journey, including referrals, Rev1's Customer Learning Lab, Client Engagement planning, etc.
· Collect, report, and analyze data focused around entrepreneur trends and opportunities, including weekly updates for the company and leadership, as well as proactive analysis of our pipeline and engagement processes. The ideal candidate will be a whiz with data and comfortable managing his/her activities within our CRM (Salesforce).
What We're Looking For
· Bachelor's degree in Business, Entrepreneurship, Marketing, or relevant field. ≈1-2 years experience in a high-touch, customer/client-facing role
· Strong communicator with the ability to interact with entrepreneurs, corporate and community partners, and across all levels of the organization, exercising a high degree of confidentiality, professionalism, poise, tact and diplomacy. Excellent verbal, written, and presentation skills required.
· Analytic mindset and keen instincts, able to manage, analyze and translate client pipeline data into easily understandable trends, insights, and recommendations.
· Comfortable working on a diverse team: we believe that gender, racial, ethnic, and cultural diversity are key elements in startup success, and we foster this belief on our own team as well.
· Entrepreneurial mindset with the willingness to roll up one's sleeves and take full ownership of the function, and has a strong network of highly capable, affordable resources.
What's In It For You
· Experience and connections into the Columbus region's entrepreneur and innovation ecosystem.
· Competitive compensation package comprising a base salary plus performance-based bonus
· Collaborative work environment
· Access to the hottest tech startups and trends
· Generous paid time off
· 401(k) matching
· Health, dental, vision benefits
Schedule: Full-time
Location: Rev1 Ventures - Columbus, Ohio
Applicants must be eligible to work in the United States and able to work 8:00am-5:00pm Monday – Friday with some night and weekend availability to attend related events. COVID-19 Vaccinations are mandatory and are a condition of employment at Rev 1 Ventures. Reasonable accommodations will be considered.
As an equal opportunity employer, Rev1 Ventures does not discriminate in hiring or terms and conditions of employment because of an individual's race, color, religion, gender, national origin, age, disability, sexual orientation, or marital status.
To apply, please send your resume to careers@rev1ventures.com .