Emerging Talent Internship | Investments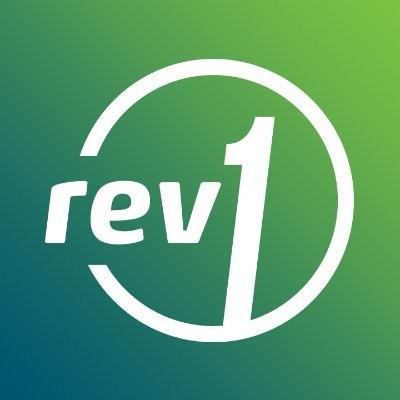 Rev1 Ventures
Locations:
Columbus, OH, USA
Compensation:
USD per year
Rev1 Ventures is a Columbus-based investment firm focusing on seed and early-stage investments across the Midwest. With $130MM of capital under management, we look to invest broadly across vertical enterprise software and life sciences. Rev1 has been recognized as among the most active seed investors in the U.S. by PitchBook. Six core values drive all of Rev1's work: Entrepreneur Focused, Ingrained Inclusion, Integrity, Collaboration, Persistent Curiosity, and Impact Driven.
Reporting to the Director, Investment Funds, the Investments Intern will help our team identify and evaluate potential investment opportunities within Enterprise Software, Life Sciences/Healthcare IT and more. You'll join our Columbus South Campus Gateway office on a part-time basis in the summer, with flexibility for an earlier start date and/or potential extension based on performance and business needs.
The successful candidate will demonstrate curiosity and interest in venture capital and the entrepreneurial journey. Skills utilized in this role will equip the candidate for multiple opportunities, such as joining a high-growth startup, starting their own company, or continuing a venture career as an Analyst at a fund.
WHAT YOU'LL DO
· Support day-to-day investment related activities such as: Source, schedule, and support meetings with prospective startups. Summarize call notes and manage investment pipelines in our CRM.
· Build market maps to support deal flow sourcing by scouting and researching new companies within the sectors Rev1 serves.
· Support project teams in screening investment opportunities and making recommendations regarding fit (or lack thereof) with our investment funds.
· Assist in due diligence process by reviewing documents, analyzing comparable companies, and analyzing financial plans and budgets.
· Assist in the preparation of investment memoranda, stakeholder reporting, and other investor presentations and materials.
· Work cross-functionally with the Market Intelligence & Data Analytics to combine industry and startup data to help drive business decisions.
· Support partner projects related to strategic investment goals.
WHAT YOU'LL BRING
· Currently enrolled in business, science, engineering, or related field at an accredited university or college.
· Driven self-starter and can work both independently and with a team.
· Ability to manage complex, ambiguous situations effectively and prioritize project tasks for successful execution
· Highly professional at all times with excellent verbal, written, and presentation skills.
· Experience working with startups or entreprenuers is a plus.
· Curiosity for new technologies, innovation, and entrepreneurship.
Interested candidates should email resume and cover letter to: careers@rev1ventures.com.
Rev1 is an Inclusive, Equal Opportunity Employer
Rev1 is an equal opportunity employer and does not discriminate in hiring or terms and conditions of employment based on an individual's race, color, religion, gender, national origin, age, disability, sexual orientation or marital status. We value diversity and inclusion in every aspect of our business: the startups we support, our partners, our programs, and our team. We work hard to source a diverse pipeline of candidates for every role. We know that talented people often come from a variety educational backgrounds, experiences, and connections that typically aren't found in our industry. We cut through that. We want to know who you are, what you can do, and what you can become regardless of what your resume might say. We look forward to connecting with you about this role.