Partner Success Intern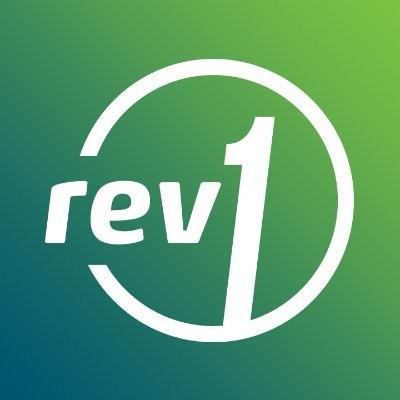 Rev1 Ventures
Job Functions:
Marketing & Communications, People & HR, Customer Service, Sales & Business Development, Operations
Employment Types:
Part-time, Intern
Locations:
Columbus, OH, USA
Rev1 is committed to helping entrepreneurs and corporate innovators build great companies by connecting startups to industry for the benefit of both. We provide entrepreneurs and corporate innovators a unique blend of resources – services, connections, programs, and fund management – to turn innovative ideas into successful businesses and partnerships. Rev1 has been recognized as among the most active seed investors in the U.S. by PitchBook. Six core values drive all of Rev1's work: Entrepreneur Focused, Ingrained Inclusion, Integrity, Collaboration, Persistent Curiosity, and Impact Driven.
Reporting to the Managing Director, Partnerships, the Partner Success Intern is a critical member of a diverse team that ensures we meet or exceed all desired impacts and deliverables with our corporate partners. This Partner Success Intern will develop foundational skills in the areas of relationship building, team work, corporate innovation and project management. As part of Rev1's Emerging Talent Program, the successful candidate will be passionate about entrepreneurship and a natural "connector" – someone who thrives in a fast-paced customer/client-facing role. You'll join our Columbus South Campus Gateway office (virtually while current COVID considerations are in place) on a part-time basis for the summer and potentially beyond, depending on your performance and availability.
What You'll Do:
Support 'Corporate Innovation' program delivery to ensure desired impacts and outcomes, leading to the renewal and expansion of partner relationships. Activities include but are not limited to:
Support day-to-day partner related activities
Work cross-functionally with Market Intelligence & Data Analytics to combine industry and startup data to help drive business decisions.
Support entrepreneur engagement and activity and deal flow sourcing efforts.
Support ad-hoc partner projects, events and communications to support the strategic goals of Rev1.
What You'll Bring:
The ideal candidate is passionate about business development and client relations. We believe success in this position requires a healthy mix of left-brain (detail-oriented and analytical) and right-brain (charismatic and collaborative).
· Currently enrolled in business, marketing or related field at a university or college level.
· Driven self-starter and can work both independently and with a team.
· Able to take detailed notes, manage stakeholder activities and communication to achieve project and partnership objectives.
· Able to tactfully engage with internal and external stakeholders.
· Comfortable working within an established, yet evolving system to identify, develop, mature and harvest startup-corporate opportunities.
· Highly professional at all times with excellent verbal, written and presentation skills.
· Experience working with startups, small businesses, entrepreneurs, etc. is a plus.
Who You Are:
· Comfortable on a Diverse Team: We believe that gender, racial, ethnic, and cultural diversity are key elements in startup success, and we foster this belief on our own team as well.
· Flexible and Collaborative: Willing to work with a variety of companies, partners, and projects. Able to deal with complex, ambiguous situations effectively.
· Continuous Learning: We foster an encouraging environment that is always learning, always asking questions and challenging assumptions.
· Self-Starter: Comfortable managing a process from start to production and delivery. Willing to self-educate in fields outside of personal experience.
· Entrepreneurial: Have a strong and demonstrated interest in early-stage companies, understanding the stress and concerns entrepreneurs face.
· Positive and Polished: High level of professionalism, composure, confidence, and emotional maturity. Ability to interact effectively with executives, entrepreneurs, professional service providers, and co-investors in a productive manner.
· Ethical: High integrity; trustworthy with confidential information. We ensure transparency and intellectual honesty are at the core of every interaction.
Rev1 is an Inclusive, Equal Opportunity Employer
Rev1 is an equal opportunity employer and does not discriminate in hiring or terms and conditions of employment based on an individual's race, color, religion, gender, national origin, age, disability, sexual orientation or marital status. We value diversity and inclusion in every aspect of our business: the startups we support, our partners, our programs, and our team. We work hard to source a diverse pipeline of candidates for every role. We know that talented people often come from a variety educational backgrounds, experiences, and connections that typically aren't found in our industry. We cut through that. We want to know who you are, what you can do, and what you can become regardless of what your resume might say. We look forward to connecting with you about this role.
Applicants must be eligible to work in the United States and able to work 8:00am-5:00pm Monday – Friday with some night and weekend availability to attend related events. COVID-19 Vaccinations are mandatory and are a condition of employment at Rev 1 Ventures. Reasonable accommodations will be considered.
Interested candidates should email resume and cover letter to: careers@rev1ventures.com.