Opportunistic Positions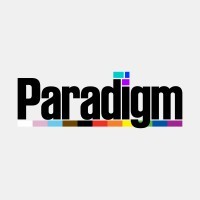 Paradigm
Remote
Posted on Tuesday, April 4, 2023
Join us as we rebuild the clinical research model and its integration into the clinical care model: it's time for a new PARADIGM in healthcare and drug development.
We envision a world where clinical trials become an accessible care option for all patients, fully integrated into the standard clinical care continuum at scale. We are building a tech-enabled ecosystem to tackle inefficiencies in the current clinical research model. In today's model, the vast majority of patients in the community are never offered access to clinical trial participation as a care option for their disease. Disproportionately, marginalized communities of patients with diverse racial, gender, and socioeconomic backgrounds are excluded from access and participation in clinical trials. Many of the barriers to scaled and widespread access to clinical trial participation is a function of barriers the current clinical trial system and care system creates at the community health care system and practice level. These barriers tend to be the result of a heavy labor burden and inefficient data collection process within the clinical trial framework. Our goal via the deployment of our end-to-end technology platform that is embedded in the provider workflow is to minimize these barriers and create efficiency at scale across the community healthcare ecosystem. In accomplishing this patients will be given equitable access to clinical trials as a standard care option, which will accelerate trials for sponsors and alleviate the labor burden for providers. Our mission-driven group is dedicated to keeping the patient at the core of our work as we shift the healthcare landscape. We're positioned to create lasting change in a system ready to be reimagined with meaningfully impact on patient lives.
You are someone who is proud of your diverse background, clinical expertise, and perspectives. You're ready to use your experience to help us reimagine the clinical research model and its integration into the overall patient care delivery model. You will work with experts in the fields of healthcare, clinical trial operations, product development, software engineering & data science, and drug development. You will be a part of policy-level discussions related to the focus on clinical trial access for all, as part of the US healthcare ecosystem, inclusive of reimbursement policy for clinical trial participation.
Join us and bring your expertise, passion, creativity, and drive as we work together to increase access for all patients no matter the location creating an impactful difference in healthcare globally.
We are always seeking exceptionally talented individuals to join our teams. If you don't see an open role aligned with your experiences and interests but are still interested in potential opportunities at Paradigm, please feel free to submit an application here. We will be in touch as new opportunities arise!
At Paradigm, we are committed to providing equal employment opportunities to all qualified individuals. We believe in creating a diverse and inclusive workplace that values the contributions of every employee, regardless of their race, color, religion, gender, sexual orientation, gender identity or expression, national origin, age, disability, veteran status, or any other characteristic protected by law. We are an equal opportunity employer and do not discriminate against any employee or applicant for employment based on any of the aforementioned factors. We encourage and welcome candidates from diverse backgrounds and perspectives to apply for our open positions. We strive to provide reasonable accommodations to qualified individuals with disabilities and to ensure that all employment decisions are based on job-related factors such as skills, experience, and qualifications.