Carbon Accounting Expert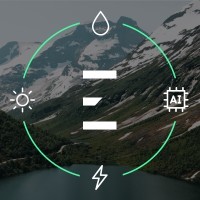 Energi.ai AS
IT, Accounting & Finance, Data Science · Full-time
Columbus, OH, USA
Posted on Wednesday, April 26, 2023
Do you want to work on the most pressing problem of our generation?
We're building a Carbon Net Zero AI platform and we're looking for brilliant climatech enthusiasts who want to help define a low carbon future.
Decarbonizing the economy requires a granular, real-time view of where emissions come from and how they can be reduced. Energi.AI is a data driven platform that utilizes AI to fully automate the measurement of a company's carbon footprint and gives insight into actions needed to become a net zero company. We like to think of it as "climate action made simple", because we truly believe that sustainability is a data problem. Although we are a startup, we are backed by some of the most prolific investors in the Nordics and have secured a number of partnerships to secure our continued growth.
Energi.ai is looking for a Carbon Accounting Expert to support the execution, research and delivery of Enerig.ai products to customers. You will play a key role in sourcing and processing upstream and downstream emissions data that will directly feed into customer facing products. We are passionate about making an impact, and working with people that share our passion.
We are looking for a hands-on carbon accounting expert, specifically you would responsible for:
Establishing an accurate process to track carbon impact utilizing accounting, supply chain, and finance systems. When necessary, designing new ways of tracking emissions where systems do not already exist
Utilizing international standards and related frameworks to continuously develop standard carbon accounting reporting templates for Energi.ai platform.
Identifying emission reduction opportunity frameworks that can be utilized to give our customer's insights into potential decarbonization actions.
Ensuring Energi.ai platform aligns with the GHG protocol and other leading international standards.
Generating insight and thought leadership within GHG and Carbon net zero.
Working together with Product Owner to Communicate Carbon Accounting requirements to product development team
Stay up to date on US legislation and market trends within Sustainability and specifically within Carbon reporting.
Qualifications:
3+ years experience in carbon accounting and/or climate change mitigation
In depth knowledge of greenhouse gas accounting principles and application in the private sector, including Scope 3 categories
Knowledge of global greenhouse gas emissions accounting frameworks.
Ability to work independently, flexibility to work remotely
Good English communication skills, additional languages will be a plus.
Enthusiasm for working in a fun, flexible, and mission-driven start-up
What we require from applicants
Right to work in the US.
Passion for working on climate change solutions.
Highly motivated to build products and collaborate tightly with product development team.
The grit and energy to work in an early stage startup.
If you think your skills and experience match what we're looking for and you'd like to join a fast growing Carbon Tech company, please get in touch!
Energi.ai AS is an equal opportunity employer.