Sales Development Representative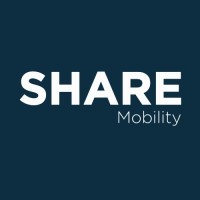 SHARE Mobility
Job Functions:
Sales & Business Development
Employment Types:
Full-time
Locations:
Remote; Columbus, OH, USA
We are an equal employment opportunity employer. All qualified applicants will receive consideration for employment without regard to race, color, religion, sex, national origin, disability status, protected veteran status or any other characteristic protected by law.
Sales Development Representatives are part of our marketing team and they are responsible for generating interest from potential customers. SDRs are the rainmakers at SHARE Mobility. SDRs will produce lead lists and engage with prospects to help them understand who we are and how we can help their company. SDRs spend part of their time building lists and part of their time engaging with those lists.
SALES DEVELOPMENT REP OPPORTUNITY
SHARE Mobility is looking for a motivated Sales Development Representative to be the first point of contact and interaction with prospects. You will be engaging with Marketing leaders about how to change the way they curate their content for specific users. Beyond this, this team member will have an integral role in target account selection, Account-Based Marketing (ABM) programs, and presentation to Sales and Marketing leadership for final alignment. Ultimately, the SDR is responsible for presenting right-fit leads to the marketing and sales leaders, and help convert these to high-quality opportunities via traditional prospecting, direct mail strategy, using The SHARE Mobility platform, and finally scheduling of initial meetings.
**Location-**U.S-Remote
What You'll Do:
• Prospecting: Responsible for owning prospecting activities (fielding inbound inquiries and performing outbound outreach) and for scheduling initial meetings / demos. You'll identify qualified prospects, contact them (via email, phone, and/or social media), and manage activities in SHARE Mobility's CRM (currently HubSpot).
• Sales Support: You will work with the Director of Sales in the demo-to-close and post-sales processes. This includes attending demos, learning how to position and promote SHARE
Mobility's offerings, and helping sales with the demo-to-close process.
• Marketing Support: You will also work with marketing to perform market research in order to identify target prospects. In addition, you will help execute lead-generation campaigns and follow up on leads generated from those campaigns. As marketing activities generate inbound leads, you will help qualify those leads and deliver them to the sales team or enroll them in marketing-driven nurture campaigns, as appropriate.
• Process Improvement: We need leaders in every role, and we'll need your help in improving the SDR process and role. You will help us identify new trends and opportunities for the SDR function to be highly effective and an integral part of the marketing and sales organization.
• Achievement and Accountability: You will help set and measure weekly, monthly, and quarterly activity targets and goals.
Resilience: Sales prospecting is challenging work, and you won't win over every prospect. You need to have a resilient attitude and a willingness to treat every email, call, and day as a new opportunity to make a connection with someone Share Mobility can help.
What We Value:
S Safety & sustainability
H Honesty & integrity
A Accelerate the pace of change
R Resourcefulness to solve the problems we will face
E Equality & fairness to serve the underserved
We demand the best from ourselves, our team, and our partners. We create the context for success by providing the appropriate resources, infrastructure, training, and mentorship required to win.