Content Marketer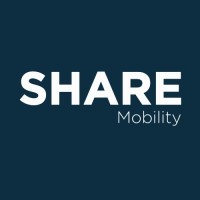 SHARE Mobility
Job Functions:
Marketing & Communications
Locations:
Remote; Columbus, OH, USA
We are an equal employment opportunity employer. All qualified applicants will receive consideration for employment without regard to race, color, religion, sex, national origin, disability status, protected veteran status or any other characteristic protected by law.
Content Marketers at SHARE Mobility produce the visual media that make it easier to understand what we do and why companies should let us do it for them. We need a content marketer with multimedia creative capabilities that can produce a piece of content from idea to distribution.
We are looking for a rockstar Marketing Guru to join our SHARE Mobility team. As part of our team, you will be heavily involved in devising and implementing an effective sales and marketing strategy to enhance our brand image and to ensure that we're communicating our mission, vision, and successes at all times!
Location - U.S. Remote
Key Responsibilities:
Understand how we operate and what our software does so you can clearly communicate our value proposition to the world
Create marketing content in all forms to support our sales and marketing teams
Manage a content calendar
Write blog posts and white papers
Find and manage creative talent to produce more and have variety (part time and gig workers)
Contribute information, ideas, and research to help enhance our marketing strategy.
Monitor industry trends and competitor activities in the marketplace.
Create and distribute well-structured copy for marketing purposes including case studies,email campaigns and press releases.
Proven ability to work with marketing automation platforms and marketing tools like hubspot and mailchimp.
What You'll Need
You should be able to plan, design, write, and publish marketing content from end-to-end.
A sense of urgency, meticulous organization skills and professionalism that is required to serve some of the largest companies in the world.
BS/MS degree or equivalent work experience
Passion for Community and deep desire for collaborating with individuals across the organization
Experience supporting business customers
Excellent communication skills, both written and verbal
Ability to thrive in a deadline driven, fast-paced environment while working independently
Strong track record of excellence in execution and thriving when given autonomy
Proficiency in Adobe Creative suite (Photoshop & Illustrator)
Demonstrated ability to think outside the box and solve problems in ambiguous environments
You need to be agile, comfortable with change, and ready to build a foundation for new mobility in your community.
Experience in working with teams
What We Value:
S Safety & sustainability
H Honesty & integrity
A Accelerate the pace of change
R Resourcefulness to solve the problems we will face
E Equality & fairness to serve the underserved
We demand the best from ourselves, our team, and our partners. We create the context for success by providing the appropriate resources, infrastructure, training, and mentorship required to win.