HR Generalist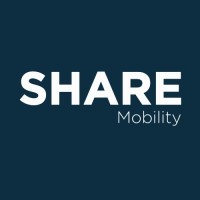 SHARE Mobility
Job Functions:
People & HR
Employment Types:
Full-time
Locations:
Columbus, OH, USA
We are an equal employment opportunity employer. All qualified applicants will receive consideration for employment without regard to race, color, religion, sex, national origin, disability status, protected veteran status or any other characteristic protected by law.
Could you make this job description more exciting? We really need you first. The HR Generalist for SHARE Mobility are responsible for connecting amazing people with the right job opportunity. In addition to helping us build our team, you will also contribute knowledge to our product team as an HR subject matter expert. We are making transportation an employee benefit and we want your ideas too!
HR Generalist
The Human Resource Generalist is directly responsible for the overall administration, coordination, and evaluation of the hiring activities at SHARE Mobility. In this role, the HR Generalist will help us build our HR foundation and prepare to hire 50+ employees in the next 6 months. The HR Generalist will help create the programs that will attract top talent. We need someone that will seek out amazing, talented people that can be a good fit. We also need you to pursue diversity across the organization by developing relationships with universities and communities. We need our team to be as diverse as our our riders.
In this role, leading, demonstrating, redefining and modeling the SHARE Mobility's culture is a top priority. The ideal candidate will have a collaborative leadership style with the ability to influence others into action and to think creatively about solutions. The right person for this role must have a passion for the business and be driven to accomplish and meet objectives. They will embody our culture through their behavior and interactions and be willing to invite and promote constructive feedback
Responsibilities:
Write job descriptions and post jobs using our ATS system
Use LinkedIn, AngelList, and other sites to find qualified candidates
Evaluate job applications and do first round interviews to qualify candidates for the highering manager
Support hiring managers with short and long term hiring plans
Attend network events to actively recruit talent.
Manage relationships with universities, coding schools, and other pathways for talent
Maintain knowledge of industry trends and maintains responsibility for organization compliance with federal, state and local legislation pertaining to all personnel matters. Address any non-compliance matters on a timely and effective basis.
Assists executive management in the annual review, preparation, and administration of the organization's wage, salary, and benefits programs.
Provide expertise and oversight in the following areas: career development, performance management, coaching, compensation and rewards, employee relations, learning and development, and company compliance.
Provide strategic leadership, input, management and oversight for company mergers and acquisitions, domestically, for a highly acquisitive organization.
Continually strive to improve all HR processes and programs, and identify and implement new ones, including career development, employee benefits, and other processes.
Location
This position is located in Columbus, OH.
Travel
Minimal travel is expected. Travel is primarily local during the business day, although some out-of-area and overnight travel may be expected.
Basic Qualifications:
Bachelor's degree in Business Administration, Human Resources, or related field.
4+ related experience in HR with a strong working knowledge of all key functional areas such as recruiting, employee relations, compensation, and benefits.
Comfortable working in a fast-paced and dynamic environment with all levels of employees
Exceptional communication, partnering and conflict management skills
Solid organizational, analytical and problem-solving skills
Someone who can thrive in a startup environment
Preferred Qualifications:
Master's degree or MBA in Human Resources.
SHRM Senior Certified Professional (SHRM-SCP) or SHRM Certified Professional (SHRM-CP) credential.
5+ years of experience in HR preferably in a startup/high-growth environment.
Strong knowledge of state, federal, and local laws. Self-reliant; ability to work with a high degree of independence.
Previous experience compiling and analyzing employment data to guide strategic planning.
Please note this job description is not designed to cover or contain a comprehensive listing of activities, duties or responsibilities that are required of the employee for this job. Duties, responsibilities, and activities may change at any time with or without notice.
SHARE (dba of AVE AutoMedia Inc.) is an equal employment opportunity employer, and we welcome everyone regardless of their race, color, religion, sex, national origin, age, disability, veteran status or genetics. We are dedicated to providing an inclusive, open, and diverse work environment. We do not accept unsolicited resumes/CVs through this website or sent directly to us from recruiting agencies. We will not pay fees to any agency without a prior signed service agreement.