Engineering Director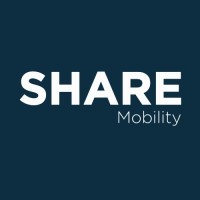 SHARE Mobility
Job Functions:
Software Engineering
Employment Types:
Full-time
Locations:
Columbus, OH, USA
We are an equal employment opportunity employer. All qualified applicants will receive consideration for employment without regard to race, color, religion, sex, national origin, disability status, protected veteran status or any other characteristic protected by law.
At SHARE Mobility, the Engineering Director leads our team of software engineers. We have 16 engineers today and we plan to have over 40 by the end of 2022. The Engineering Director reports to the CTO and the position is based in Columbus, OH.
We're looking for an Engineering Director to manage the software engineers in a team, continuously helping them grow, holding them accountable and providing them technical guidance.
The engineers you will manage are remote, offshore and highly motivated. You'll be an integral part of a fast-moving, extremely focused team where you will be able to lead large and impactful projects. We hold each other to high expectations and empower everyone to create a massive impact from day one.