Marketing Manager - Demand Generation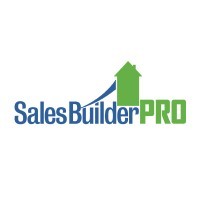 Intelligent Mobile Support
Marketing & Communications, Sales & Business Development
United States
Posted on Monday, August 28, 2023
Company Overview
Intelligent Mobile Support ("IMS") is a high growth mobile app company offering a dynamic new way to help HVAC contractors sell to homeowners. Our market leading sales app, Sales Builder Pro, has seen explosive growth with its proven track record of helping contractors sell more in less time. With Sales Builder Pro, in-home service providers such as local HVAC contractors are better able to communicate their value proposition. They can configure, price and finance HVAC equipment, accessories, and service plans faster than ever before. In summary, by creating the best consumer buying experience we make it easier to sell.
Most of our demand (80%) comes from our channel partners including regional distributors, national Original Equipment Manufacturers (OEMs), and customer referrals. Thus, this position is devoted to encouraging that demand to grow as well as driving organic demand directly from contractors new to our solution.
In addition to offering a cutting-edge solution to our customers, our company strives to offer opportunity and a great working environment to our employees. We have a friendly culture, a small tight knit team-oriented atmosphere, the opportunity to work remote, and for our employees to have a major impact on our customers and the organization overall.
Position Overview
The Marketing Manager will be responsible to lead the demand generation/marketing efforts across all channels: contractors, regional distributors, and national OEMs with the ultimate goal of delivering highly qualified leads to Sales. Reporting to the CEO while working hand-in-glove with sales, this role will provide the opportunity to develop and implement marketing strategies and tactics that will fundamentally impact the long-term growth and success of the company.
Major areas of responsibility are to:
Establish a scalable, repeatable lead generation strategy and methodology to increase the quality and quantity of inbound leads through coordinated marketing efforts, including direct email campaigns, trade events, and digital content marketing.
Work with our channel partners to drive inbound leads. Our channel partners include regional distributors and national Original Equipment Manufacturers (OEMs)
Establish a strong working relationship and collaborate with our Sales team to maintain a pulse on the competition, customer feedback and the market overall to evolve programming accordingly over time.
Manage, maintain, and continuously improve the data integrity within HubSpot our CRM that is used for email campaigns, landing pages, blogs, and as our content management system for our web presence.
Create B2B marketing content either independently or through our external marketing agency including email communications, PPT presentations, video-based customer testimonials, blog posts, social media, press releases, white papers, trade show flyers, and any other content to amplify our voice and improve our competitive position.
Create campaign KPIs and benchmarks to measure marketing campaign effectiveness. Report on key performance metrics and make strategic recommendations and tactical changes as needed.
Track budget, vendor invoices, schedules and oversee the B2B content calendar.
Candidate Requirements
Bachelor's Degree in Marketing, Communications or related field is preferred.
3+ years of relevant, B2B demand generation focused marketing experience.
Experience in a start-up, small business or high growth environment coupled with experience working in or with the HVAC industry (or related trades such as plumbing or electrical); software industry experience is strongly preferred.
Experience with HubSpot is strongly preferred; experience with any CRM tool coupled with an ability to quickly learn HubSpot will be considered.
Experience in the development of digital marketing campaigns on platforms including Google, YouTube, Facebook, Twitter, and LinkedIn.
Excellent verbal, written, and interpersonal communication skills, coupled with experience in writing and editing marketing content.
Ability to travel (about 5%/1 trip per quarter) is required to participate in regional and national trade shows.
Personal & Professional Qualities
The successful candidate will possess a wide range of personality traits, work habits, communication and social skills necessary to work effectively within the Intelligent Mobile Support environment. Our culture is flexible, yet intense due to our growth, and requires a great deal of accountability from our team. This person must possess both personal and professional integrity, strong communication skills and a desire to succeed in a challenging environment.
We strive to hire employees who:
Have an interest in creating value for our customers and for the organization as a whole.
Are open and honest.
Have a willingness to have fun and keep a sense of humor.
Will work hard and give it their all every day.
Are willing to be adaptable, creative and are comfortable with the ambiguity that surrounds a young, rapidly growing company.