Vice President of Business Development & Growth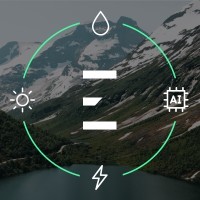 Energi.ai AS
Marketing & Communications, Sales & Business Development · Full-time
Columbus, OH, USA
Posted on Wednesday, April 26, 2023
The only way to discover the limits of the possible is to venture into the seemingly impossible. This is the essence of innovation and progress. This is Energi.AI.
We're enabling a Net Zero future for companies. We are expanding at a fast pace and are now looking for brilliant climatech enthusiasts who want to be a part of this journey.
Decarbonizing the economy requires a granular, real-time view of where emissions come from and how they can be reduced. Energi.AI is a data driven platform that utilizes AI to fully automate the measurement of a company's carbon footprint and gives insight into actions needed to become a net zero company. We call it "climate action made simple", because we truly believe that sustainability is a data problem. We are backed by some of the most prolific climate-tech investors and have secured a number of partnerships to continue growth.
Energi.ai is looking for VP, Business Development & Growth for the US office, located in Columbus, Ohio**.** You must love customers, be supportive and caring for others. And of course have a burning desire to save this planet. You are more a farmer than a hunter, but capable of performing both roles
You will be responsible for;
Introduce Energi.AI business, proposition, people, and capabilities to new client prospects
Build and maintain relationships with clients to expand partnerships and extend services on a client-by-client basis
Sourcing new partnerships in sustainability and carbon-tech, including managing and expanding deal flow.
Develop criteria and systems to efficiently screen, evaluate and prioritize business development opportunities.
Create strategies and plans for developing and deepening accounts
Qualifications:
10+ years of driving sales in a B2B SaaS company
Bachelor's degree required, Masters degree preferred
Experienced working with, and presenting to, C-level professionals
Knowledge and experience in delivering impactful presentations to executives and cross-disciplinary audiences
Relevant knowledge of climate-tech and SaaS solutions preferred
Experience in scaling companies internationally
Clear, distinct and good ability to communicate and present
Ability to work independently, flexibility to work remotely
A person who understands the importance of a strong team and sharing insights
Enthusiasm for working in a fun, flexible, and mission-driven start-up
What we require from applicants
We are ethical by design and value-driven in everything we do. This is a key for setting direction and motivation. We get our energy and motivation by values and live according to these beliefs.
Empathic
Passion for working on climate change solutions
Highly motivated to take lead in building a world leading climate-tech company.
The grit and energy to work in an early stage company.
If you think your skills and experience match what we're looking for and you'd like to join a fast growing Carbon Tech company, please get in touch!
Energi.ai AS is an equal opportunity employer.